65 – Promoting change from within

Podcast: Download (Duration: 24:05 — 16.5MB)
Subscribe: RSS
(duration 24:05)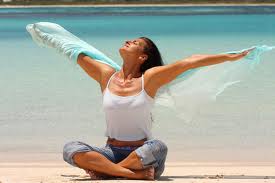 In this show we discuss some of my new experiences in the Land Down Under and then touch on the six pillars of self-esteem by psychologist Nathaniel Branden. We address some of the six pillars, particularly in relation to a listener's email, which shares her healthy mind fit body experiences amidst a culture that is not so inclined to health and fitness. Ultimately, the best way to inspire others is to present an example of optimal functioning to others and thus pique their interest about the process of achieving a healthy mind and fit body.
We invite you to join our fb fan page: http://facebook.com/healthymindfitbody
Click here to get your free audio download of the 3 Pillars Of Achieving Your Perfect Weight Using The Mind/Body Connection, as well as our succinct newsletter.
Items mentioned in this episode:
next best thing to a flock of cockatoos… ;)
Dumb and Dumber Most annoying sound in the world & Mocking
http://www.youtube.com/watch?v=CrbKn5boVPA
Nonviolent communication: a language of life By Marshall B. Rosenberg
http://books.google.com/books?id=nY4tDDO93E8C&printsec=frontcover&source=gbs_atb#v=onepage&q&f=false
http://www.amazon.com/Nonviolent-Communication-Language-Marshall-Rosenberg/dp/1892005034/
The Basics of Non Violent Communication 1.1 http://www.youtube.com/watch?v=M-129JLTjkQ
http://www.cnvc.org/Training/feelings-inventory
http://www.cnvc.org/Training/needs-inventory
be sure to check out our past series on the six pillars of self-esteem…
http://healthymindfitbody.com/2010/03/28/episode-27-the-practice-of-living-consciously/
http://healthymindfitbody.com/2010/04/05/28-the-practice-of-self-acceptance/
http://healthymindfitbody.com/2010/04/13/29-the-practice-of-self-responsibility/
http://healthymindfitbody.com/2010/04/27/30-the-practice-of-self-assertiveness/
http://healthymindfitbody.com/2010/05/06/31-the-practice-of-living-purposefully/
http://healthymindfitbody.com/2010/05/13/32-the-practice-of-personal-integrity/
Lifestyle More Important Than Genes to Natural Longevity
http://www.fightaging.org/archives/2011/02/lifestyle-more-important-than-genes-to-natural-longevity.php
Please consider making a donation to the HMFB cause! Much appreciated :)
http://healthymindfitbody.com/donate/