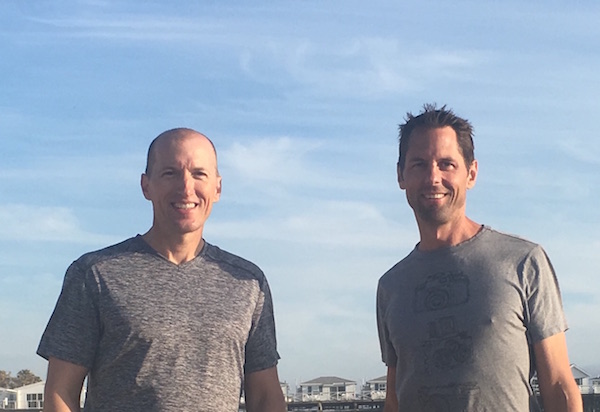 Kevin Koskella has spent a lifetime devoted to holistic health, fitness, and nutrition.
As a 7-year old, he was the youngest to run across the Oakland-San Francisco Bay Bridge. He later became a competitive swimmer and achieved All-American status at the University of California-Davis.
After college, he began training for triathlons, studying nutrition, and eventually became a Certified Personal Trainer. After helping local individuals achieve their fitness goals, Kevin decided to use his success and knowledge to help a worldwide audience lose weight, get fit, and reach their personal best.
Today, Kevin coaches triathletes in swimming with his company Tri Swim Coach, and consults in the fields of fitness and nutrition. The Healthy Burn For Beginner Athletes came about when he realized that most of the athletes he coached for Triathlons had their goals set first at becoming fit and healthy and losing a few pounds, and second at finishing and progressing in races.
Wes Bertrand has focused on methods for achieving optimal physical and mental functioning since a teenager. Maintaining optimal health and fitness has been even more of an imperative since he was diagnosed with Type 1 diabetes in 1995.
Over the last couple decades, Wes has integrated a philosophical and psychological perspective that focuses on individual life and well-being—since the smallest minority in the world is the individual. Many aspects of good health derive from one's attitude toward what one already knows. Getting more in touch with one's authentic self is key to living with integrity in the realm of diet and fitness. The final chapter of Healthy MInd, Fit Body, written by Wes, focuses on such things—essentially, you'll learn how to free yourself from contradictory and negative subconscious thoughts that generate problematic feelings and dysfunctional behavior. On the positive side, this means realizing your personal power and actualizing your potential.
After receiving his BS in psychology, he graduated from USIU (now AIU) in San Diego in counseling psychology, receiving the outstanding Master of Arts award. His website is http://happinesscounseling.com, where you'll find more resources to supplement the content of this book's final chapter concerning ending the war with your subconscious self.
You can email us at the following dot com addresses:
kevin at healthymindfitbody
wes at healthymindfitbody