66 – Weight loss behaviors and mindset

Podcast: Download (Duration: 24:12 — 16.6MB)
Subscribe: RSS
(duration 24:12)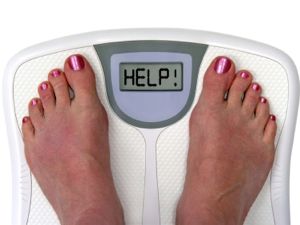 This show we start out with a discussion of natural movement from my recent hiking experiences, and then we delve into an article by SciAm about behaviors that do and don't contribute to weight loss. It's important to find foods that are tasty substitutes for the not-so-healthy foods we typically grew up eating; that way, counterproductive "cheat days" become less attractive. As far as making your healthy changes stick, getting support from others can be helpful, yet the task of developing more inner awareness is always an individual affair. And this entails resolving emotional conflicts and aligning your present behaviors with your long-term goals. Once again, optimal health is achieved through the mind/body integration process.
We invite you to join our FB fan page: http://facebook.com/healthymindfitbody
Go to http://freefitnessaudio.com to get your free audio download of the 3 Pillars Of Achieving Your Perfect Weight Using The Mind/Body Connection, as well as our succinct newsletter.
Items mentioned in this episode:
Behavioral Approaches to Weight Loss – Take our obesity poll
http://www.scientificamerican.com/article.cfm?id=obesity-poll&WT.mc_id=SA_CAT_MB_20110119
Meet the Caveman Dieters – Inside the World of Paleo Diets and Caveman Work-Outs
http://abcnews.go.com/Health/paleo-diet-meet-caveman-dieters/story?id=13030483
The deleterious effects of chronic video game playing…
http://www.southparkstudios.com/full-episodes/s10e08-make-love-not-warcraft
Once a Villain, Coconut Oil Charms the Health Food World by Melissa Clark
http://www.nytimes.com/2011/03/02/dining/02Appe.html?_r=2&emc=eta1&pagewanted=all
–
Please consider making a donation to the HMFB cause! Much appreciated :)
http://healthymindfitbody.com/donate/
Feel free to rate and/or review our show on iTunes!
http://itunes.apple.com/WebObjects/MZStore.woa/wa/viewPodcast?id=332309038