64 – HCG diet facts and fictions

Podcast: Download (Duration: 29:18 — 20.1MB)
Subscribe: RSS
(duration 29:18)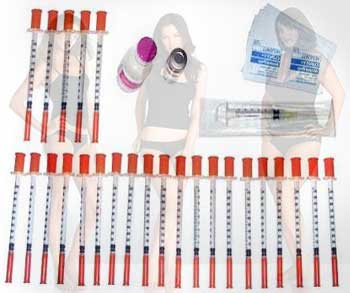 In this show we discuss the nature of the HCG diet, why it's a fad and what the scientific research says. Rather than going the quick-fix route, which in this case entails eating only 500 calories a day, go for what's really healthy for you in the long term. You can't go wrong with Paleo (no grains, legumes, and dairy), but any significant reduction in carb consumption (and corresponding increase in fat consumption) will have positive effects on fat loss and your blood readings. What's beneficial for you (not excess carbs) should be in line with your long term values of health, vitality, and longevity.
We invite you to join our FB fan page: http://facebook.com/healthymindfitbody
Click here to get your free audio download of the 3 Pillars Of Achieving Your Perfect Weight Using The Mind/Body Connection, as well as our succinct newsletter.
Items mentioned in this episode:
Don't skimp on vitamin D…
Sunlight and vitamin D for bone health and prevention of autoimmune diseases, cancers, and cardiovascular disease
http://www.ajcn.org/content/80/6/1678S.long
Retail HCG diet drugs are frauds, FDA warns
http://www.azcentral.com/arizonarepublic/news/articles/2011/01/26/20110126fda-warnings-about-diet-drugs.html
http://en.wikipedia.org/wiki/Human_chorionic_gonadotropin
8 reasons carbs help you lose weight
http://shine.yahoo.com/channel/health/8-reasons-carbs-help-you-lose-weight-2442968/
The Top 10 Health Podcasts Every Low-Carber Should Be Listening To by Jimmy Moore
http://livinlavidalowcarb.com/blog/the-top-10-health-podcasts-every-low-carber-should-be-listening-to
Some places for relatively inexpensive online ordering of blood tests…
http://directlabs.com/
http://medlabusa.com/
http://personalabs.com/
http://privatemdlabs.com/
http://healthcheckusa.com/
https://results-direct.com/
Please consider making a donation to the HMFB cause! Much appreciated :)
http://healthymindfitbody.com/donate/