63 – Sowing the seeds of your own health success

Podcast: Download (Duration: 28:59 — 19.9MB)
Subscribe: RSS
(duration 28:59)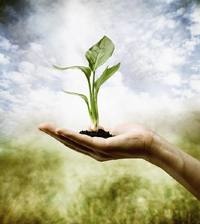 We address the psychological topic of dealing with mental and behavioral changes, especially in relation to those who don't want to give up their favorite comfort foods, which are typically some form of unhealthy carbs. We explore our newsletter post covering this topic, as well as a listener's response to it, who relates her stories about dealing with the unhealthy eating habits of her patients and co-workers at a hospital. We read some choice quotes from a motivational book titled As A Man Thinketh by James Allen, which was written over a hundred years ago. Become a "master gardener" of your own mind; understand your own power to change your life course and make firm commitments to lifestyle changes. Also, it's extremely helpful to compassionately connect with feelings and needs in relation to making changes. For instance, when someone is feeling fearful or reticent or dismissive of a healthy message, acknowledge those feelings and understand various unmet needs that might give rise to them, via nonviolent communication. This will tend to dissolve antagonism and place the focus on what truly matters, which is adopting life-enriching strategies to get one's needs met.
We invite you to join our FB fan page: http://facebook.com/healthymindfitbody
Click here to get your free audio download of the 3 Pillars Of Achieving Your Perfect Weight Using The Mind/Body Connection, as well as our succinct newsletter.
Items mentioned in this episode:
http://en.wikipedia.org/wiki/As_a_Man_Thinketh
Instructions for Sentence Completion Programs
http://www.nathanielbranden.com/catalog/articles_essays/instructions.html
Nonviolent Communication: A Language of Life by Marshall B. Rosenberg
http://bit.ly/gwJa4h (google books)
The vocabulary of nonviolent communication
http://www.cnvc.org/Training/needs-inventory
http://www.cnvc.org/Training/feelings-inventory
The Basics of Non Violent Communication 1.1 (extended workshop)
http://www.youtube.com/watch?v=M-129JLTjkQ
Please consider contributing to the HMFB cause! Much appreciated
http://healthymindfitbody.com/donate/