97 – The mental side of weight loss and our new webinar

Podcast: Download (Duration: 15:52 — 10.9MB)
Subscribe: RSS
(duration 15:51)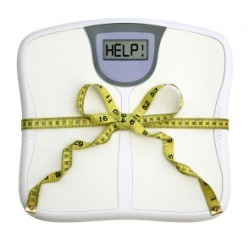 In this episode (sorry for the delay!) we discuss the various problems with the "calorie-counting diet and exercise" approach to weight loss. This sort of lifestyle is not really helpful for most people, both in terms of keeping the excess fat off and maintaining a healthy and happy mindset. We also discuss our upcoming free webinar on the psychological side of permanent weight loss, which deals with the core aspects of self-acceptance, emotional awareness, and nutritional motivation. We look forward to seeing you there!
We invite you to join our FB fan page: http://facebook.com/healthymindfitbody
Click here to get your free audio download of the 3 Pillars Of Achieving Your Perfect Weight Using The Mind/Body Connection, as well as our succinct newsletter.
Items mentioned in this episode:
'Biggest Loser' weight-loss mentality could pose serious health risks by Kyle Hunt
http://www.ksl.com/?sid=19148948&nid=1010&title=biggest-loser-weight-loss-mentality-could-pose-serious-health-risks&s_cid=queue-4
We invite you to partake in our free webinar on Tuesday, October 2nd, at 6pm Pacific:
The 3 Essential Habits For Permanent Weight Loss
http://simpleweightlossremedy.com/
We appreciate your rating and review on iTunes!