77 – Listener emails about exercise, training, nutrition and health
Podcast: Download (Duration: 0:03 — 37.4KB)
Subscribe: RSS
(duration 17:13)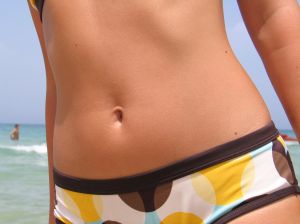 In this episode Kevin addresses a couple listener emails dealing with implementing the healthy mind fit body lifestyle. Communicating feelings and needs in a compassionate way will help get your and others' needs met and resolve conflicts. Nutrition needs to be given priority over particular types of exercise in order to achieve fat loss, and of course "chronic cardio" is our least favorite form of training. Strength training is a great complement to your lower carb, higher fat and protein eating regimen. Try to check out this summer's Ancestral Health Symposium in LA!
We invite you to join our FB fan page: http://facebook.com/healthymindfitbody
Click here to get your free audio download of the 3 Pillars Of Achieving Your Perfect Weight Using The Mind/Body Connection, as well as our succinct newsletter.
Items mentioned in this episode:
Some nonviolent communication resources…
http://cnvc.org
http://nvcworld.com
Great site for tips about the primal lifestyle; Grok on!
http://marksdailyapple.com
Kevin's interviews with a couple lower carb/Paleo athletes on his other show…
http://triswimcoachonline.com/tri/interview-with-ironman-triathletepaleo-dieter-nell-stephenson-podcast-31/
http://triswimcoachonline.com/tri/paleo-triathletes-interview-with-coachtriathlete-mark-pomery-podcast-40/
Ancestral Health Symposium
http://ancestryfoundation.org/
Please consider making a donation to the HMFB cause! Much appreciated :)
http://healthymindfitbody.com/donate/
Feel free to rate and/or review our show on iTunes!