78 – Ancestral health symposium reflections
Podcast: Download (Duration: 25:41 — 17.6MB)
Subscribe: RSS
(duration 25:40)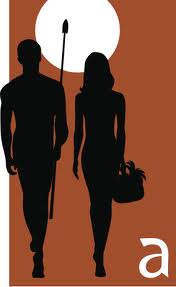 This episode we discuss briefly the film Fat, Sick, and Nearly Dead and the costly perspective of "living the good life" while having an unhealthy lifestyle. We don't need to just roll the genetic (and environmental) dice in relation to health and fitness; we can take informed steps in the realm of nutrition and lifestyle in order to maximize our health and longevity. The 2011 Ancestral Health Symposium at UCLA brought together many individuals who are dedicated to human vitality and the knowledge and practices of how to ensure it. The loss of muscle mass over time (sarcopenia) can be counteracted through weight or resistance training, which can be performed up to your last year (or week) of life!
We invite you to join our facebook fan page.
Click here to get your free audio download of the 3 Pillars Of Achieving Your Perfect Weight Using The Mind/Body Connection, as well as our succinct newsletter.
Items mentioned in this episode:
http://www.fatsickandnearlydead.com/
http://www.fightaging.org/archives/2011/08/some-people-live-long-despite-poor-lifestyles-but-that-doesnt-mean-youll-be-one-of-them.php
http://ancestryfoundation.org/
http://ancestryfoundation.org/Ancestral_Health_files/AHS%20Abstracts.pdf
http://vimeo.com/ancestralhealthsymposium
http://www.fightaging.org/archives/2011/08/calcium-channels-and-aging-muscles.php
http://en.wikipedia.org/wiki/Jack_LaLanne
Please consider making a donation to the HMFB cause! Much appreciated :)
http://healthymindfitbody.com/donate/
Feel free to rate and/or review our show on iTunes!