72 – Fiber, listener successes, and junk food school
Podcast: Download ()
Subscribe: RSS
(duration 23:45)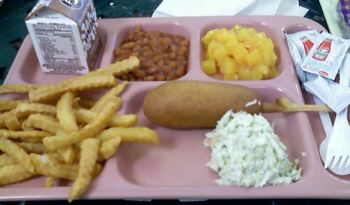 This show we covered some listener emails. The first dealt with the topic of fiber; do we need it and can we get enough in our diet. Adequate amounts of insoluble and soluble fiber can be found vegetables (such as broccoli and cauliflower), fruits (such as berries), and nuts. Another listener related vast improvements in many aspects of her health and a renewed zest for staying fit (having stepped off the calorie-counting and exercise deadmill). The last email noted the junk food ills of the public school system; a lack of nutrients and an overabundance of carbs don't help kids' physical and mental conditions. Thanks for writing, everyone! Stay tuned for an upcoming helpful addition to our hmfb package as well as another interview for the next show.
We invite you to join our FB fan page: http://facebook.com/healthymindfitbody
Go to http://freefitnessaudio.com to get your free audio download of the 3 Pillars Of Achieving Your Perfect Weight Using The Mind/Body Connection, as well as our succinct newsletter.
Items mentioned in this episode:
What happens to your body after you drink a Coke http://ow.ly/549to
http://en.wikipedia.org/wiki/High-fructose_corn_syrup
Check out our friend Brett's show: School Sucks Podcast
http://schoolsucksproject.com/
Please consider making a donation to the HMFB cause! Much appreciated :)
http://healthymindfitbody.com/donate/
Feel free to rate and/or review our show on iTunes!
http://itunes.apple.com/WebObjects/MZStore.woa/wa/viewPodcast?id=332309038