89 – Listener emails about calories, carbs, and success stories

Podcast: Download (Duration: 26:27 — 18.2MB)
Subscribe: RSS
(duration 26:26)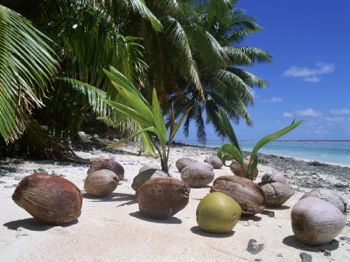 In this show (sans Kev) I cover various questions from podcast listeners and our responses to them. Some take-aways: Go for full-fat coconut milk; If you cut your carb intake, you're doing your body a world of good; although you can live without carbs but some are still useful to consume via fruits and veggies; isocaloric studies demonstrate that insulin secretion–not calories–is the main factor in fat gain, maintenance, and loss; when cooking your food (especially with fat) avoid using really high heat, as it can cause formation of harmful compounds; fat is your friend for meeting your health and energy needs; when you feel impatient about your weight loss process, or encounter others who frown upon your lifestyle changes, it's helpful to use nonviolent communication to address feelings and needs and develop more life-enriching strategies. :)
We invite you to join our FB fan page: http://facebook.com/healthymindfitbody
Click here to get your free audio download of the 3 Pillars Of Achieving Your Perfect Weight Using The Mind/Body Connection, as well as our succinct newsletter.
Items mentioned in this episode:
Zoe's incisive remarks about metabolism and "calorie counting":
http://www.zoeharcombe.com/
A couple body fat calculators that may be useful:
http://www.fitwatch.com/qkcalc/body-fat-percentage-calculator.php
This one by Barry Sears requires signing up to access it:
http://www.zonediet.com/tools/body-fat-calculator
Leave it to USN&WR and the other orgs listed on http://dashdiet.org to lead countless people really astray.
Nonviolent communication informs us of a clear and accurate way to express our needs, so that others hear us in a way that doesn't entail misunderstanding and further frustration and conflict. In turn, individuals get connected to what's most alive in them, in terms of their feelings and needs, and they are then in a realm that enables them to enrich their and others' lives.
The useful nonviolent communication vocabulary:
http://www.cnvc.org/​Training/feelings-inventory
http://www.cnvc.org/​Training/needs-inventory
Highly recommended 3-hr workshop given by Rosenberg (split up in approx 10min segments):
The Basics of Non Violent Communication 1.1
http://www.youtube.com/​watch?v=M-129JLTjkQ
The workshop in one segment:
FULL – Nonviolent Communication Workshop – Marshall Rosenberg (2000) (Multi Subtitles)
http://www.youtube.com/​watch?v=UEqmZ2E1o64
We appreciate your rating and review on iTunes!