The Ancestral Health Symposium (AHS) 2011
Last week, Friday and Saturday, I had the pleasure of attending the first annual Ancestral Health Symposium (AHS) held at UCLA.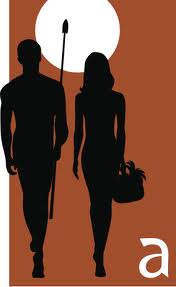 I snuck in as a volunteer!
I had such a great experience overall and wanted to blog some of the highlights here.
There was a huge list of amazing speakers, and there were 2 tracks so you couldn't possibly see everything you wanted. Also, as a volunteer, I was unable to attend a few because of the responsibilities I had. But I made it to more talks than I thought I would!
They will be releasing all the talks on video. I'll post here when they do. But for now, just a few tidbits (going off of memory, as I did not take any notes).
First, the volunteer team was a really amazing group! I felt lucky to have met everyone and hearing everyone's story and how they arrived at paleo. Overall, the impression I get with paleo/primal types is that they are generally happy and open-minded (rejecting everything you ever thought you knew in the area of nutrition is probably the reason why here!).
I don't really have a favorite talk, most of the ones I saw were top-notch. However, here are a few that really motivated me:
Mark Sisson/Marks Daily Apple: He spoke about bringing back play into your life. I was so happy to hear this message, as my priority with workouts these days has been to have fun with whatever I'm doing. He made a lot of good points about how it is so important to our health to have fun! Dragging yourself to the gym a few days a week can get old really fast, why not try activities where there is no "goal", and instead it is just about being in the moment? He discussed this idea of being present, and not being attached to the outcome. It really hit me that playing is a great way to be completely in the moment (he even showed a picture of himself on a paddle board with a dolphin right next to him, on a day when the dolphins were especially playful!).
Erwan LeCorre/MovNat: MovNat is probably the most revolutionary concept at the Symposium. Erwan really knows his stuff and delivers it in a compelling and humorous way. At one point he showed a picture of a mountain lion, and said "What do you think he does, strength training twice a week with a little cardio mixed in?" The overall message was the same one he's been putting out there- train your body to work with nature. Why are you doing the exercise you are currently doing? What is the purpose? The MovNat message is extremely motivating to me, and made me want to get out there and move naturally, instead of sitting through another talk!
Tom Naughton/Fat Head Movie: Definitely the funniest talk of the weekend, Tom took a shot at both "bad science" and the mainstream media who love to spin stories. He showed a variety of examples of times where correlation does not equal causation- including a study where they "proved" that eating meat causes cancer- but unfortunately were including meat on a pizza as eating meat, without considering everything else! I really liked the end of the talk. Someone in the audience asked how are we going to change things? His answer was to make the government with it's FDA and USRDA wings irrelevant, by bringing the truth to light!
So many more of the sessions were fantastic and I highly recommend checking out the videos when they are available.
Next year, I'd like to make a push to include a psychology angle that was not presented- self esteem as it relates to weight loss and health. There were a couple of good presentations on how food affects mood and behavior, which is an important topic, but Wes & I could add another dimension to this mind-body equation that is tremendously important to overall health. Hopefully there will be a HMFB talk at AHS12!
Special thanks to Aaron Blaisdell and Brent Pottenger for putting this amazing event together!