61 – The ills of hospitalization, living long and prospering
Podcast: Download (Duration: 28:18 — 19.4MB)
Subscribe: RSS
(duration 28:18)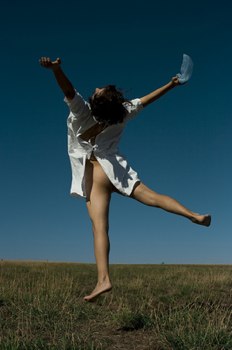 In this show, we relate the recent injuries and hospitalization of our close friends and discuss the nature of hospitalization, things to watch out for–such as superbugs–and things to try to avoid, such as CT scans, physical exams, circumcision, C-sections, and antibiotics (unless your life depends on them, of course). In turn, your focus on optimal mental and physical functioning is key for a happy and long life–hopefully a greatly extended one! Getting the impediments of government out of the way will enable much more innovation and accountability in health care and medical research. Oh, and eggs–with yolks–are great to eat (don't accept the cholesterol myth).
We invite you to join our FB fan page: http://facebook.com/healthymindfitbody
Click here to get your free audio download of the 3 Pillars Of Achieving Your Perfect Weight Using The Mind/Body Connection, as well as our succinct newsletter.
Items mentioned in this episode:
http://healthymindfitbody.com/2010/12/27/are-eggs-bad-for-you/
http://www.dailyfinance.com/story/eight-deadly-superbugs-lurking-in-hospitals/19647632/
http://www.cracked.com/article_18840_5-common-medical-procedures-that-secretly-arent-worth-it.html
http://www.fightaging.org/archives/2010/06/the-carrot-of-happiness.php
http://www.fightaging.org/archives/2010/06/the-mess-of-modern-medicine.php
http://www.fightaging.org/archives/2008/05/the-million-year-lifespan.php
http://www.ted.com/talks/barry_schuler_genomics_101.html
Art Devany at 73!
http://www.youtube.com/watch?v=J1eyOjgcPSA
Feel free to rate and/or review our show on iTunes!
http://itunes.apple.com/WebObjects/MZStore.woa/wa/viewPodcast?id=332309038