55 – The Twinkie diet and the mistaken calorie theory
Podcast: Download (Duration: 27:26 — 18.8MB)
Subscribe: RSS
(duration 27:26)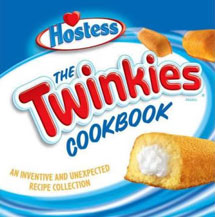 In this show, we discuss the controversy over the so-called junk food (or twinkie or snack-cake) diet done by Mark Haub, a professor of human nutrition at Kansas State University. What looms large in this news item is the calorie theory of weight loss, which has been invalidated by the clinical and empirical evidence, yet it continues to be promoted as the primary way to understand weight loss. We suspect Haub lost weight and his blood lipid profiles improved because he lowered his carbohydrate intake, not because he lowered his caloric intake per se. (As science journalist Gary Taubes noted in his very well-researched book Good Calories Bad Calories, the hormone insulin is the main factor in obesity and weight loss.) Also, it's vital to note that Haub's health could have been improved considerably more by eating in a low-carb/paleo/primal way, thus lowering his blood insulin levels, than by consuming junk food. So, should we go on a snack-food diet in order to prove it's bad effects? ;) While we don't recommend it for anyone who's concerned about their health, at some point better nutritional information will generate a demand for better food choices in the marketplace.
We invite you to join our FB fan page: http://facebook.com/healthymindfitbody
Click here to get your free audio download of the 3 Pillars Of Achieving Your Perfect Weight Using The Mind/Body Connection, as well as our succinct newsletter.
Items mentioned in this episode:
Twinkie diet helps nutrition professor lose 27 pounds by Madison Park
http://edition.cnn.com/2010/HEALTH/11/08/twinkie.diet.professor/index.html
Not exactly the health food section…
http://www.littledebbie.com/products/cakes_brownies.asp
Tom Venudo's continued promotion of the specious calorie theory of weight loss…
http://www.burnthefatblog.com/archives/2010/11/the_twinkie_diet.php
"A calorie is a calorie" violates the second law of thermodynamics by Richard D Feinman and Eugene J Fine
http://www.nutritionj.com/content/3/1/9
Chapter Six – Calories by Dr. James Carlson
http://drjamescarlson.com/content.aspx?idx=44
Mark Haub's dietary log…
http://www.facebook.com/pages/Prof-Haubs-Diet-Experiments/152304481454281
Jimmy Moore's germane blog and forum thread…
http://livinlavidalowcarb.com/blog/did-kansas-state-nutrition-professor-dr-mark-haub-really-go-on-a-little-debbie-snack-cake-diet/9226
http://www.livinlowcarbdiscussion.com/showthread.php?tid=5278&pid=113826#pid113826
bumper music "All In My Head" (Remix) – http://www.kosheen.com
Feel free to rate and/or review our show on iTunes!
http://itunes.apple.com/WebObjects/MZStore.woa/wa/viewPodcast?id=332309038