53 – Paleo bites the potato
Podcast: Download (Duration: 18:05 — 12.4MB)
Subscribe: RSS
(duration 18:04)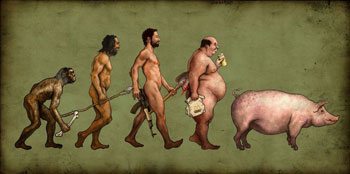 In this show we discuss a couple news items dealing with what paleolithic humans ate and what this means for low-carb eating, or not. Regardless of what group ate what particular foods, in the weight loss journey it's key to recognize the role that insulin plays in fat storage. We also address an email concerning the nature of carbs and endurance training, as well as potential difficulties in gaining support for the low-carb lifestyle from those close to us. In the process of resolving disputes about diet and food, "nonviolent communication" strategies are amazingly beneficial, which focus on feelings and needs and win/win scenarios that ensure that everyone's needs get met.
We invite you to join our FB fan page: http://facebook.com/healthymindfitbody
Click here to get your free audio download of the 3 Pillars Of Achieving Your Perfect Weight Using The Mind/Body Connection, as well as our succinct newsletter.
Items mentioned in this episode:
Paleolithic Europeans Had Bread Along With Meat, Study Says
http://www.nytimes.com/2010/10/19/science/19bread.html
Matt Metzgar: 10 Years Later
http://www.mattmetzgar.com/matt_metzgar/2010/10/10-years-later.html
Cambridge Journals Online – Abstract – Estimated macronutrient and fatty acid intakes from an East African Paleolithic diet
http://journals.cambridge.org/action/displayAbstract?fromPage=online&aid=7908053&fulltextType=RA&fileId=S0007114510002679
Can You Be an Endurance Athlete and Primal?
http://www.marksdailyapple.com/jonas-colting/
Interview with Paleo Ironman Triathlete & Author Nell Stephenson – Podcast #31
http://triswimcoachonline.com/tri/interview-with-ironman-triathletepaleo-dieter-nell-stephenson-podcast-31/
Nonviolent Communication: A Language of Life by Marshall B. Rosenberg
http://www.amazon.com/Nonviolent-Communication-Language-Marshall-Rosenberg/dp/1892005034
The Basics of Non Violent Communication 1.1 (extended workshop)
http://www.youtube.com/watch?v=M-129JLTjkQ
bumper music "All In My Head" (Remix) – http://www.kosheen.com
Feel free to rate and/or review our show on iTunes!
http://itunes.apple.com/WebObjects/MZStore.woa/wa/viewPodcast?id=332309038