50 – How to overcome weight loss overwhelm issues
Podcast: Download (Duration: 16:31 — 11.3MB)
Subscribe: RSS
(duration 16:30)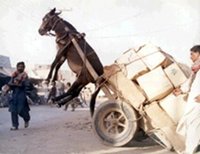 In this show we discuss a motivated listener's weight loss objectives and once again determine that "counting calories" is ill-advised, and that keeping your daily carb consumption under a hundred grams is a good rule of thumb. After setting goals, it's important to focus on the process and not get oriented towards bad habits (such as stepping on the scale every day). Once you've transitioned to a new eating lifestyle and you're eating properly, your body is going to adjust and lose its excess body fat. We address three problematic beliefs. If you believe you have "Too much weight to lose!" then the practice of self-acceptance is key. Only by fully accepting your condition right now will you be able to move on to where you want to be. If you believe you have to "Give up favorite foods" then it's important to realize that those unhealthy foods can be gradually replaced with new healthy favorites that are aligned with your weight loss goals. And introspection is crucial to living free of self-conflict. Finally, if you believe "Who's to know what's good to eat, so what's the point?" then you need to embrace the practice of self-responsibility and objectivity in order to stay healthy.
We welcome you to tell us about your own weight loss challenges by commenting after this podcast or the accompanying blog post.
Click here to get your free audio download of the 3 Pillars Of Achieving Your Perfect Weight Using The Mind/Body Connection, as well as our succinct newsletter.
Items mentioned in this episode:
Sesame Street: Kermit Reports News On The Tortoise & Hare
http://www.youtube.com/watch?v=no1ilt3VjBY
the real story…Hare vs Tortoise race (Disney 1934)
http://www.youtube.com/watch?v=OdZIfafAlaU
The practice of self-acceptance is key to not feeling overwhelmed
http://healthymindfitbody.com/2010/04/05/28-the-practice-of-self-acceptance/
bumper music "All In My Head" (Remix) – http://www.kosheen.com
Feel free to rate and/or review our show on iTunes!
http://itunes.apple.com/WebObjects/MZStore.woa/wa/viewPodcast?id=332309038