FDA Clears New Weight Loss Pill – Comments
Today was a huge news day. In addition to the "health care" ruling in the US supreme court, it was announced that the FDA gave clearance to a new weight loss pill- the first one in 13 years.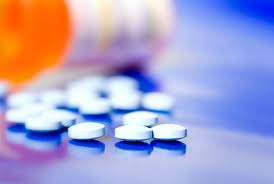 I'm sure the 1/3rd of Americans who are obese are likely rejoicing that this is a possibility- that they can simply take a pill and watch themselves get thin.
But they are being sold down the river. Much like those who believe they can get something for nothing in the health care arena, popping a pill to rid oneself of unwanted fat is just the band aid approach to weight loss- and is still not taking responsibility.
I'm reminded of the lyrics I heard of a song on Pandora today- Crystal Method/Evil Nine doing "Cakehole":
"Every facet, every department of your mind, is to be programmed by you. And unless you assume your rightful responsibility, and begin to program your own mind, the world will program it for you."
On paper, and on the surface, it would seem that an obesity cure in pill format would be a great thing. But you can't get something for nothing, as in the case of health care- and their are no doubt side effects of this drug that we haven't heard about yet. Beyond that, as thin as someone can get, if they haven't worked on their relationship with themselves, this will just be skipping the most important steps on the path to health and healing from within.

http://www.nydailynews.com/life-style/health/fda-clears-new-weight-loss-pill-13-years-article-1.1103538
WASHINGTON — The Food and Drug Administration has approved Arena Pharmaceutical's anti-obesity pill Belviq, the first new prescription drug for long-term weight loss to enter the U.S. market in over a decade.
Despite only achieving modest weight loss in clinical studies, the drug appeared safe enough to win the FDA's endorsement, amid calls from doctors for new weight-loss treatments.
The agency cleared the pill Wednesday for adults who are obese or are overweight with at least one medical complication, such as diabetes or high cholesterol.
The FDA denied approval for Arena's drug in 2010 after scientists raised concerns about tumors that developed in animals studied with the drug. The company resubmitted the drug with additional data earlier this year, and the FDA said there was little risk of tumors in humans.
"The approval of this drug, used responsibly in combination with a healthy diet and lifestyle, provides a treatment option for Americans who are obese or are overweight and have at least one weight-related comorbid condition," said FDA's drug center director, Dr. Janet Woodcock, in a statement.
Arena and its partner Eisai Inc. of Woodcliff Lake, N.J., expect to launch the drug in early 2013.
With U.S. obesity rates nearing 35 percent of the adult population, many doctors have called on the FDA to approve new weight loss treatments.
But a long line of prescription weight loss offerings have been associated with safety problems, most notably the fen-phen combination, which was linked to heart valve damage in 1997. The cocktail of phentermine and fenfluramine was a popular weight loss combination prescribed by doctors, though it was never approved by FDA.
In a rare move, the FDA explicitly stated in a press release that Belviq "does not appear to activate" a chemical pathway that was linked to the heart problems seen with fen-phen.
WEIGHT LOSS JOURNALING TIP
The FDA said the drug acts on a different chemical pathway in the brain, which is believed to reduce appetite by boosting feelings of satiety and fullness.
Obesity Society President Patrick O'Neil said he's encouraged by the drug's approval because it underscores the idea that lifestyle changes alone are not enough to treat obesity.
"This is good news because it tells us that the FDA is indeed treating obesity seriously. On the other hand, it's not the answer to the problem – or even a big part of the answer," said O'Neil, who teaches at Medical University of South Carolina and was the lead researcher on several studies of Belviq.
Sign Up here and receive:
"The Three Pillars of Achieving Your Perfect Weight Through the Mind-Body Connection" Audio