A Look at Nutrition and Fitness Goals
I was reading a blog post over at the Theory to Practice site on the idea of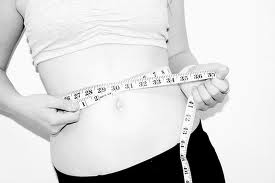 progress. This reminded me of a few things in fitness that are super important.
Let's start with nutrition. I think it is very easy for many people to take an "all or nothing" approach. In other words, they hear something about a diet, and they immediately think or say "Oh I couldn't do that, it's too restrictive!" Other reasons given are often that it's too inconvenient, too expensive or too hard to follow. First, this says nothing about the validity of the diet itself. So yes, it may mean taking more time every day to prepare meals…so is health worth it?
But my point here is not to call out these statements as excuses, but to emphasize that if the idea of overhauling your diet seems overwhelming, why not shoot for small goals? How about some simple things, like cutting sugar intake in half, or replacing that granola bar with a hard boiled egg, or cutting out SOME bread? Achieving these small victories will likely motivate you to keep going and getting closer to a healthy diet.
Fitness is the same way. Maybe you don't want to run a marathon (nor should you want to! Chronic cardio is real and not good for your health). But goals can help us to get to a new level of fitness. Here are some examples of goals that can put you on that path of seeing visible progress:
-Enter a 5k race. This isn't going to take up a ton of your time to train, but it's enough to get you off the couch and out the door.
-Join a CrossFit gym. For whatever reason, I still have not done CrossFit, but I hear great things and I know they are very focused on goals from session to session. And you WILL be challenged no matter what level you start.
-Do super slow workouts in the gym. I've been doing variations of this for a couple of years. You can always compare yourself to how you did in your last session. And, they don't take much time at all- it's only 1 set of 4-6 exercises! You can see more about this type of workout by reading Tim Ferriss' now famous post.
-Do a sprint triathlon. These are great for people who like variety to their workouts and don't have a lot of time to train.
What about my favorite, natural movement? There isn't a great way to set highly specific goals with natural movement workouts. They are much more free flowing and taking advantage of your surroundings. This is what I like about these workouts. I do about 4 workouts a week where I am trying to hit a goal of some kind (even if it's just swimming 1 more lap). My 5th workout I like to be not so much goal-oriented, but challenging at the same time. So while this post is about goals, it's important to keep in mind that it's fun to run around like a monkey outside sometimes and challenge your body without comparing and contrasting!
Sign Up here and receive:
"The Three Pillars of Achieving Your Perfect Weight Through the Mind-Body Connection" Audio